NetBanker, our Internet Banking service allows customers access to their accounts from anywhere at anytime, free of charge. You can perform banking functions such as check balances, transfer funds, view statements, and review check images.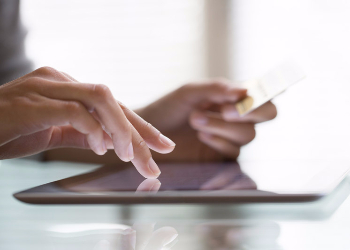 Another feature of our Internet Banking is ePay, our Bill Pay option. Pay almost any bill without writing a check. We will deduct the amount of the bill from your account and see that your bill gets paid. 
If you would like further information concerning NetBanker or ePay, simply contact a Customer Service Representative at 606.836.0211 or click HERE to request additional information

Your banking experience should be smooth and the same on all your devices. That's why April 20th, First & Peoples Bank and Trust Company will automatically upgrade your account to our new MyFPB online banking.
It's a seamless enhancement across platforms. So no matter where you are or what device you want to use, you can still:
VIEW your balances

TRANSFER funds

DEPOSIT checks remotely, and more
With added  features like:
A customized dashboard that is easier to navigate
Alerts and customer service messaging from your account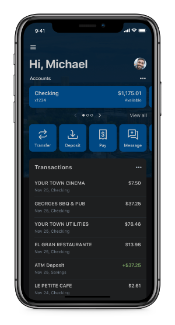 Transaction tags, notes, or uploaded receipts for personal records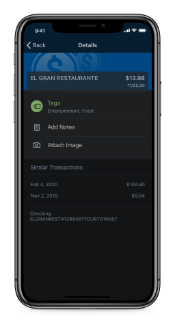 And it's all in one convenient place. Whether you're on your laptop, smartphone or tablet, you can stay connected to your account.
Here's what you need to know before the MyFPB upgrade:
Your username and password for online and mobile banking will stay the same. You'll need to log in with this information before you can use features like Touch ID or Face ID. If you don't remember your login credentials, give us a call.

When your upgrade is ready to go, our First & Peoples app will automatically ask you to download the new version.
If you use bill pay, your existing bill payments and payees will automatically copy to the new system.                                   
FIND US ON THE APP STORE!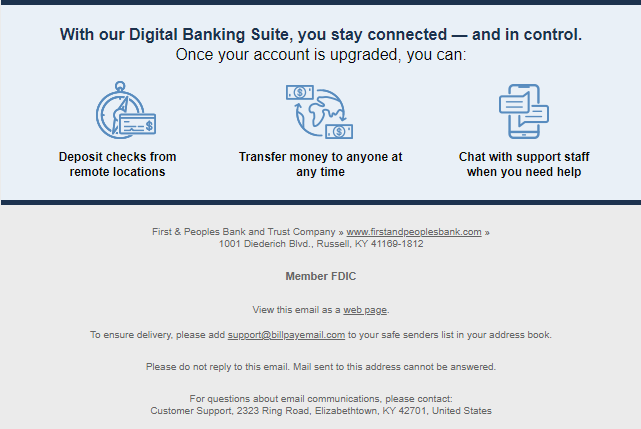 Here's a quick reference guide to help you customize your dashboard for a banking experience to fit your personal needs.